Here's a couple of nice things to do with your dog, in this heat.


1. Swimming 
Grab up all your bags, pack some treats, and head to the beach! There are multiple places in the Chicagoland area that look forward to seeing you and your dog smiling in the waters. A couple of beaches that are great to head to are Montrose Dog Beach and Belmont Harbor Dog Beach. Very dog friendly, and very accessible parking so you don't have to worry about getting you and your dog outside to enjoy these hot summer days. 
2. Puppy Sweets 
Gelato is a big favorite for humans, but pup cups are a huge win for your dog!
Take your dog outside for some delightful puppy treats. There's nothing like going outside with your owner on a nice day and being spoiled! Whether it's getting a pup cup for your dog at Starbucks, or even going to Dairy Queen, to grab a nice frozen treat for your dog. Who doesn't love to bond over some ice-cream with their furry friends!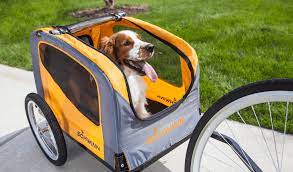 3. Go on a Bike Ride
Who doesn't love some good pedaling in the summertime, birds chirping, while riding against the wind. I know who would like it, your dog! Try some trails if all else fails. You can bike in the park for errands, whatever you would like, but one things for sure is your dog will love you forever for it !